Japan is a fascinating country that is steeped in tradition and culture despite being one of the most developed nations in the world. To make the most of your visit to Japan, I highly recommend experiencing the following:
1) Kaiseki
Out of the 50 things my Rough Guides book for Japan said is a must-do, a Kaiseki meal was listed as number 2. Kaiseki is essentially a traditional multi-course traditional Japanese meal. The presentation of the food is one of the highlights.
2) Sadou – Tea Ceremony
There are many traditional cultural things one can experience in Japan and one of them is undoubtedly the Tea Ceremony. We were lucky to have had the chance to experience this as my Japanese host mom studied it in the past.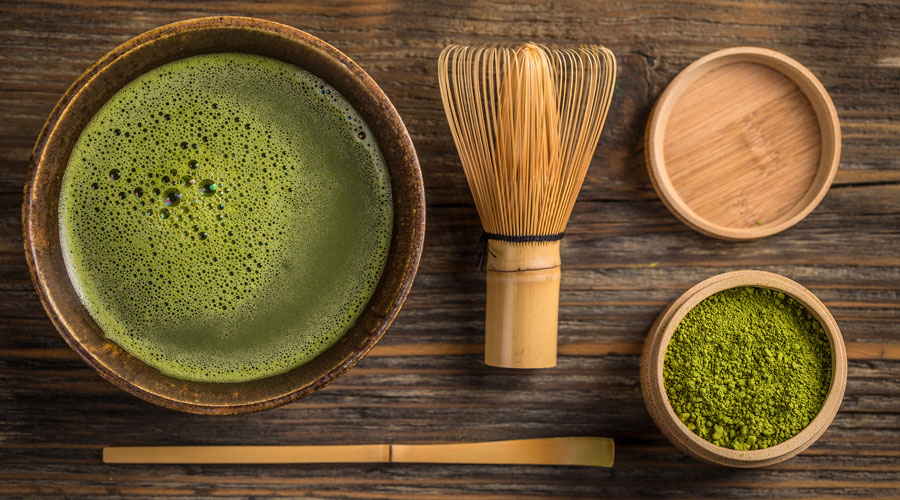 One of the things that stuck to my mind to this very day was how precise everything was. When closing the container of the matcha powder, the lady had to wipe the top of it with her cloth twice moving said cloth from left to right in a swift motion.
There was also the precise way one had to lift the chopsticks to take a wagashi (traditional Japanese sweets) and to rearrange the remaining wagashi for the next person to take.
3) Maid Cafe in Akihabara
Who doesn't want to be greeted with "Okaerinasai Goshujinsama" which means "Welcome home Master" upon entering a café? After more than an hour queuing, we sat down, chose our drinks, and marvelled at what was going on around us.
When our drinks came, we had to make cute gestures together with the maid. We could also play a game with the maids for 500Yen per game such as clicking on an alligator thing to see who is faster or one where you press a button when the light reaches you and the maid pressing the button when the light reaches her.
Some rules include each person must order at least a drink, you cannot stay more than an hour and you cannot take pictures inside. If you want to take a picture with the maid, they will make an announcement for the whole place to hear and you have to go on a stage to get your picture taken.
When we wanted to pay, the maid asked if we wanted to get a card. You get a silver card for the first time, a gold for the 5th time, a platinum for the 20th time, a black for 100th, and so on. We thought it was free but NO.. it was 500Yen! After calculating, Yohei said the only way you can get the best card the one with the question mark is only if you come everyday for 3 years and spend A LOT of money.
4) Hanami – Flower Viewing
If you are planning a trip to Japan when the cherry blossoms are blooming (end of March to early May – although we saw the first ones in Izu at the end of February), this traditional custom of enjoying the transient beauty of flowers in Japan is one not to be missed.
During this period, the Japanese people will be watching the blossom forecast closely to plan their hanami as the blossoms only last a week or two.
5) Rush Hour in Tokyo
Rush hours can be extreme in Japan and particularly so in Tokyo. This is why railway stations employ people to ensure passengers are packed into every single train by physically pushing them in.
The first time I experienced this was with 3 Japanese friends. Even though they are locals, they backed off from the first two trains that we could've gotten on. When the third one came, we all said Gambare (good luck!) to one another and forced ourselves in!
6) Japanese Wedding
I have yet to attend a Japanese wedding myself but managed to have a small ceremony of our own. To be able to don the kimono and hakama was an experience all by itself. It was a short and sweet ceremony with the Shinto priest taking a picture with us at the end.
7) Karaoke
I remember going for Karaoke a number of times when I was in Japan. It was so funny listening to a late 40s Japanese man who speaks no English singing Hey Jude by Beatles. It is common for the Salaryman in Japan to go to a nightclub after work, be entertained by women and sing a random song together. I witnessed that. It was strange.
8) Onsen
To soak in a hot tub on a cold winter day… what can be better than that? Coming from a very modest culture where nudity is a no-no, I was shocked when expected to strip when I went to my first onsen. Generally a small hand towel is okay.
Matsuri is Japanese for festival. You can catch it throughout Japan during the summer. The biggest one is in Kyoto and it lasts for 7 days.
Smaller village matsuris have tonnes of food stalls, people dancing and performing, as well as games for kids – like this one where you fish using a very thin net.
If you are in Japan during summer, you cannot miss out on watching the fireworks. If in Tokyo, do not miss the largest Hanabi called the Sumidagawa Fireworks Festival held on the last Saturday of July. We were lucky to catch it in 2015.
Don't forget to bring a picnic with you and beware of the crowd that will number in their millions as well as the long walk to the next opened nearest subway or JR station.
Ukai is a traditional fishing method which uses trained cormorants to catch river fish such as ayu in the Nagara River in Gifu City. It is a dying tradition passed down across many generations with only six families left protecting it.
We realised how lucky we were to witness it as were told it hadn't been operating as the water level in the river was too high – hence dangerous.
Be warned that as the region is surrounded by the lowest mountains, Gifu tends to be one of the hottest places in all of Japan. Add the high humidity to that and you know you're in for a long uncomfortable night ahead of you.
Having said that it was a great experience and I happened to be the translator on board for the Chinese and Western tourists.