If there is anything I'm not, it would be a museum buff. However Oslo is the one place I've visited where the museums BLEW me away. Here are the 5 must visit museums in this Norwegian capital.
"BORDERS? I HAVE NEVER SEEN ONE. BUT I HAVE HEARD THEY EXIST IN THE MINDS OF SOME PEOPLE." – THOR HEYERDAHL
Who is Thor Heyerdahl?
Well, he is a famous explorer who crossed the Pacific Ocean on the balsawood raft Kon-Tiki in 1947. That being his first expedition captured on film, he later completed similar achievements with reed boats (Ra, Ra II and Tigris), through which he championed his deep involvement for both the environment and world peace.
He was also responsible for important archaeological excavations on the Galapagos Islands, Easter Island and in Túcume. 
The Kon-Tiki Museum exhibits objects from Heyerdahl's world famous expeditions, the original Kon-Tiki raft, and the papyrus boat Ra II.
Why not take the chance to visit the most well preserved viking ship in the world?
The Gokstad ship was built around 890 AD, at the height of the Viking period
You cannot pass the opportunity to visit the strongest wooden polar ship in the world.  You can go on board and take a look around in her cabins, lounges, cargo hold and engine room.
Read more about the incredible expeditions (Arctic and Antarctica) this ship has been through here.
The Ocean as a Way of Life is an 18-minute panorama film screened in this museum that takes you along the Norwegian coastline.
We were advised by the people at the tourist information centre that if there is one thing we cannot miss, it would be to watch this film as it would give us an idea of what Norway is like.
I completely fell in love with Norway after watching it and cannot stress enough how important it is for you to watch it too!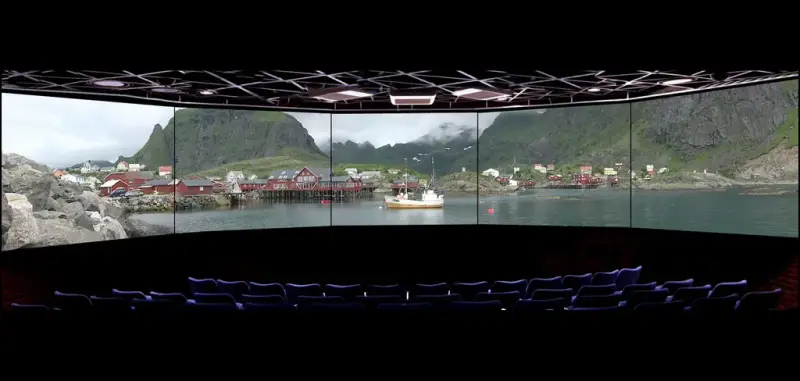 5) Open-Air Museum at the Norsk Folkemuseum
The Open-Air Museum in Oslo give you a chance to explore 160 historic buildings from rural and urban Norway – from the Middle Ages to the 20th Century.  Unsurprisingly, a main attraction is the Gol Stave Church from around 1200.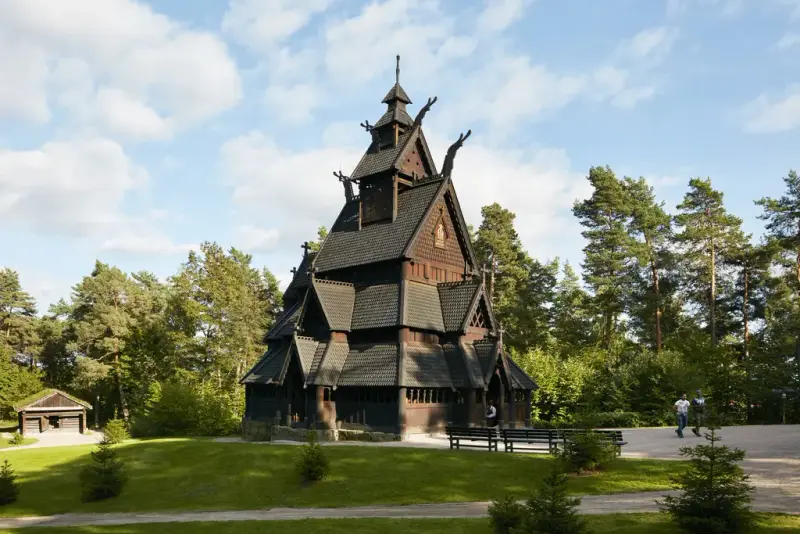 There are also in-door exhibits featuring Norwegian folk costumes, folk art, church art and Sami culture. As we were there during Easter, we also spent time indoors (where it was warmer) and painted some Easter Eggs!
A friend and I standing in front of one of the many buildings there
How did we do all this in 24/48 hours?
"The Oslo Pass gives you free entry to more than 30 museums and attractions, free travel on all public transport, free parking in municipal car parks, free entry to outdoor swimming pools, free walking tours, discounts on sightseeing, ski simulator, Tusenfryd Amusement Park, concert tickets, climbing, ski and bike rental, and special offers in restaurants, shops, entertainment and leisure venues."
Drop me a comment if you've been to or would like to visit any one (or all 5) of them!